Events
Our Cerba Vet colleagues virtually attended the KESCAVA Annual Congress 2022, held at the Kenya Veterinary Board Resource Centre in Upper Kabete.
This event is a great example of how our group enables knowledge sharing amongst all our countries and stakeholders. We brought experts and leaders together to share information and drive medical diagnostic solutions across the continent.
We had virtual presentations on:
Advances in diagnosis and management of tumors in domestic animals – A focus on tumor markers by Dr. Ingrid Bemelmans Cerba Vet KVB Resource Centre
Clinical microbiology for companion animals – a look at case studies by Dr. Caroline Tual-Vaurs Cerba Vet KVB Resource Centre
Diagnosis and management of endocrine adrenal diseases in dogs and cats by Dr. Kristina Museux Cerba Vet
Dr. Dhaval Shah Pathologists Lancet Kenya, who had orchestrated this event with our international speakers, spoke about Laboratory Medicine and Clinical Pathology - Samples at the Referral & Laboratory: What and How? - The Light Microscope: Caring for your friend in the clinic.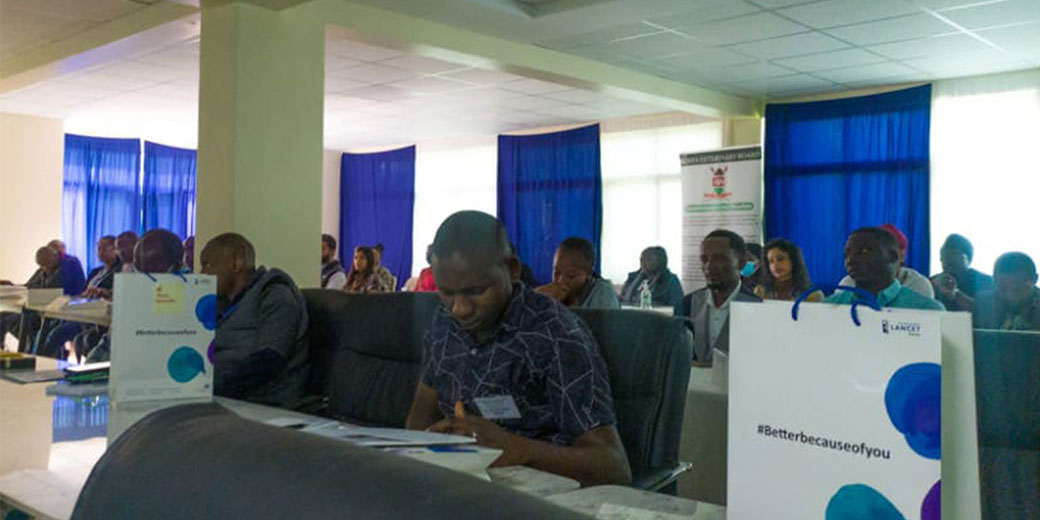 Over 70 Veterinarians will attend the congress and contribute to the health of animals, people and the environment.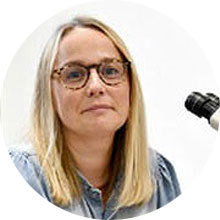 Ingrid Bemelmans
Veterinary Pathology specialist and the Cerba Vet laboratory President.
Graduated in veterinary medicine in 2007 (University of Liège), Ingrid continued her studies with a Vet Pathology residency at the Veterinary School of Nantes (France), after which she graduated from the DESV (2011), and the ECVP Board (European College of Veterinary Pathology). During her training, she developed a particular interest in comparative pathology, particularly in oncology and, in parallel with her specialization, completed a Master 2 in Biology, Biotechnology and Therapeutic Research. She joined the Cerba Vet laboratory in 2015 as President and head of the Vet Pathology diagnostic activity. She is the author of several scientific publications in veterinary Pathology.

Kristina Museux
Vet Medical Consultant at the Cerba Vet laboratory, CES HBAC
Originally from Germany, Kristina studied veterinary medicine in Berlin and Lyon. She started working in a mixed clinic in Germany and did her internship in a small animal referral Center in England (Dick White Referrals in Newmarket). She then went into veterinary biology in a research laboratory (molecular biology) in Zurich for a year and a half, before joining the IDEXX Laboratory where she worked for 9 years as a consulting veterinarian. She passed the CES in Hematology and Clinical Animal Biochemistry in 2014 and the "Summer School" in endocrinology in 2018. She is the author of several French and international publications.

Caroline Tual-Vaurs
Veterinarian, Deputy General Manager and Production Manager of the Cerba Vet laboratory.
Graduated in 2002 from the National Veterinary School of Maisons-Alfort, Caroline began working in the field of Veterinary Biology in 2003 at the Vet-France veterinary analysis laboratory. After several years of validation of veterinary analyses, of medical advice to colleagues, during which she obtained her CES in Hematology and Clinical Biochemistry in 2007, Caroline became operational manager in 2009 of the entire technical platforms of the IDEXX Alfort Laboratory. In 2015, she participated in a new adventure still in veterinary biology: the creation of the Cerba Vet Laboratory, as DGA and Production Manager, with a new challenge: to provide veterinary practitioners with the best practices and techniques of medical bacteriology, following strict accreditation standards for quality identification and antibiogram.

Dr. Dhaval Nileshkumar Shah
Chief Veterinary Pathologist
Dr. Dhaval joined Pathologists Lancet Kenya in September 2015 as a consultant to grow the veterinary laboratory business. in April 2017, Dr. Dhaval was appointed the veterinary pathologist and chief veterinary officer at PLK and since then has added several portfolios under his docket, including water testing and media production.
Dr. Dhaval holds a Bachelor of Veterinary Medicine degree from University of Nairobi and a Master of Science in veterinary pathology and diagnostics from the same institution. He is a registered veterinary surgeon with the Kenya veterinary board and a member of the Kenya veterinary association (Nairobi branch) as well as the Kenya small and companion animal veterinary association.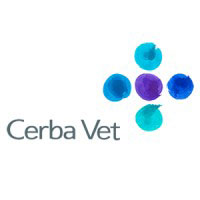 ABOUT CERBA VET
The Cerba Vet Veterinary Laboratory aims to support all practising veterinarians by offering them a complete in vitro diagnostic solution around 3 complementary departments: specialized biology, anatomy pathology and genetics.
Cerba Vet is above all a multidisciplinary team of 10 veterinarians, 17 technicians, a technical unit manager and 4 ASVs at your disposal to guide you, inform you, and help you in your diagnostic process.
Six specialized sales representatives are also present in the field to meet your needs.
It is also the Cerba Vet College, a continuing education organization, which offers veterinarians practical sessions to update knowledge in many specialities of veterinary medicine as varied as haematology, infectiology, oncology, endocrinology, dermatology, and genetics.
Find out more about Cerba Vet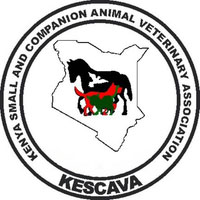 ABOUT KESCAVA | Kenya Small and Companion Animal Veterinary Association
KESCAVA was launched on 30th January 2015 as the 11th branch of the Kenya Veterinary Association. The parent association was registered in 1967.
KESCAVA represents all those treating small animals in Kenya. We arrange Continuing Professional Development courses as well as organize Vaccination/Spay/Neuter campaigns in poorly served areas of the major towns.
Find out more about KESCAVA